Social Media
Facebook Appointments Button: Turn Followers into Customers
Recently, Facebook introduced a scheduling feature to their app. No, it's got nothing to do with scheduling content. Instead, the feature is focussed on scheduling appointments via the Facebook appointments button on your page without the use of a third-party app.
In the modern digital world, there are many ways to schedule appointments. Whether you use Gmail, HubSpot, 10to8, Acuity Scheduling or any of the others. However, Facebook has come into the mix with its iteration. And given their platform already has over 2 billion users, it may be a feature which is picked up quickly by users. Meaning, it should be picked up by businesses and put into their content marketing plan.
Here at Caffeinate, since we're HubSpot partners, we've always scheduled on their scheduling platform. Their scheduling feature integrates directly into Outlook and Gmail calendars, so clients and prospective clients can book an hour of our time seamlessly.
However, with Facebook's iteration, what's impressive about their appointments integration is it connects to your off app calendars… similar to HubSpot's. Connecting all of your meetings, free time and appointments into one platform. Effectively turning your followers into active customers just by clicking your pages Facebook appointments button!
During your last few sessions on Facebook, you may have noticed a prompt suggesting you set up the appointments system when you have gone to post on the Page. If you click the prompt, you'll be guided through how to properly set up the feature. However, if you've not seen the prompt, then it's just as simple for you to set it up. Follow our quick five-minute guide to find out!
Enter your email to subscribe
How to set up the Facebook appointments button
1. Go to your Facebook Page and navigate to the blue Learn More button, under your cover photo. Then click!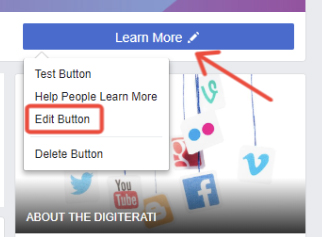 2. Next, click on the drop-down bar called Book with you and fill the dot saying Book Now.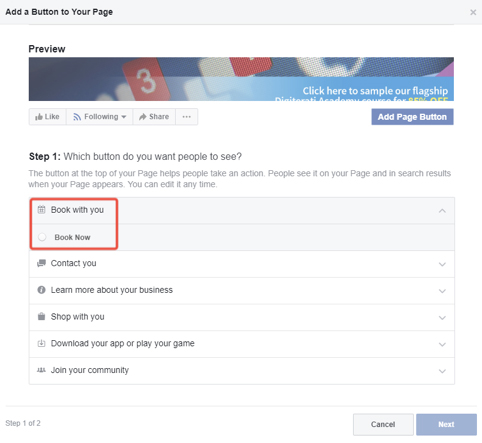 3. Complete this step by clicking Next and heading to the next page.
Enter your email to subscribe
4. Click the button called Appointments on Facebook. This allows you to manage all of your appointments through your businesses Facebook appointments button.
If you would prefer to simply link to the booking system you may have on your website use that option instead of Appointments on Facebook.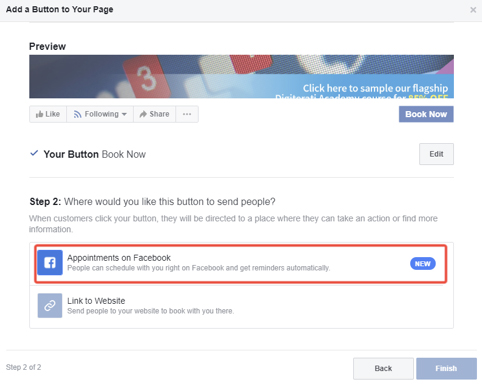 5. Now navigate to the bottom right corner and click the Start Setup button. Now click Next if you want to show your available appointments. If you don't want to show your available appointments, click Not Now.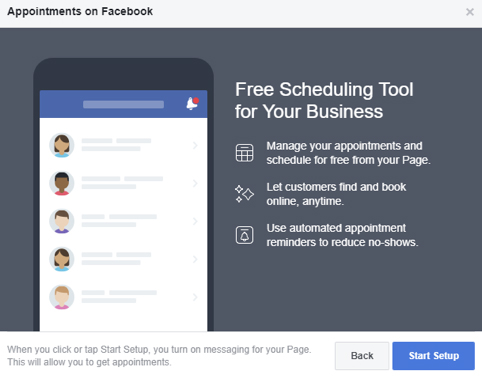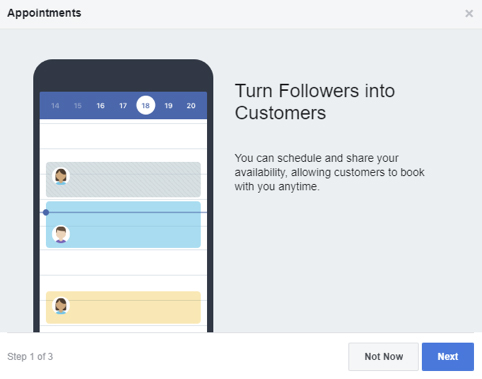 (READ: The 4 Social Media Strategy Tips to Improve your Channels Presence Today)
6. Once you choose to allow to show your available appointment, set when you're available for your followers. It's here, where you are required to set the days and times you're happy to accept appointments with followers.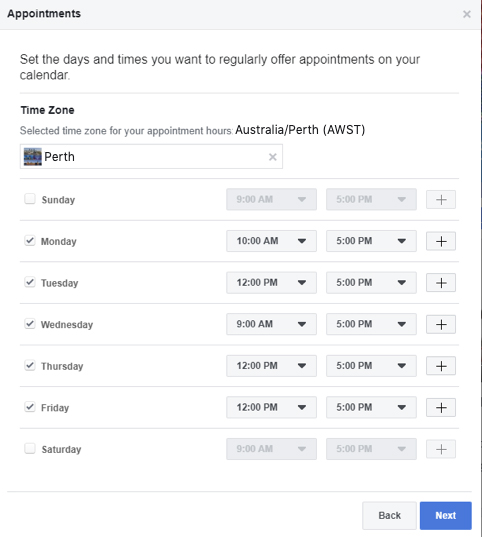 Make sure you select the time zone you're in for clarity. Once you submit your timezone, click Next.
7. Next, you need to set your preferences for the Facebook appointments button. So adjust the sliders informing your followers of your preferences for things like appointment approval and advance bookings. Now click Next.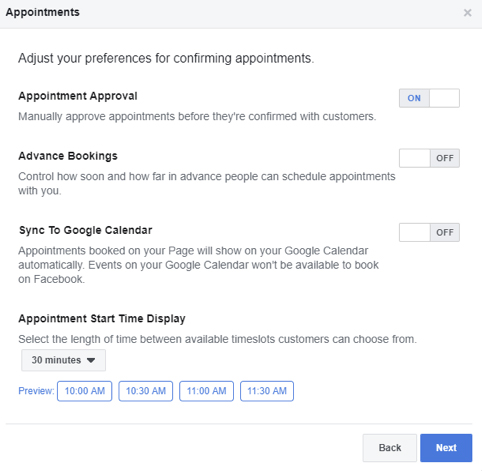 8. Your next requirement is to review what services you're providing on your Facebook Page.
Once you click Next, it will show any services you already have set up on your Facebook Page. Check to see if the services you're promoting with your appointments feature is there. If one's not there, then select Add a Service to create one. Navigate to the blue button showing the services you want to display. Now, click Next.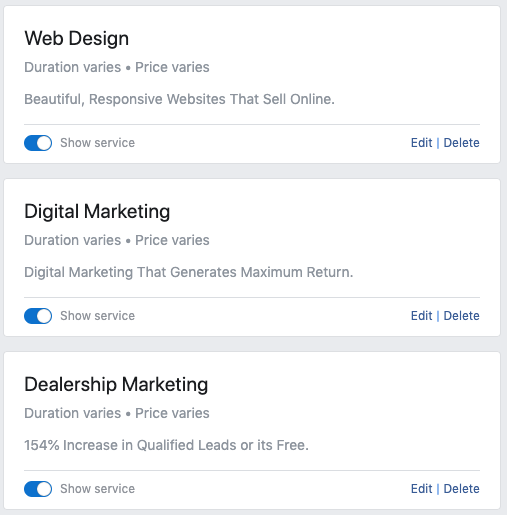 9. Now you need to choose whether you'd like to send customers appointment reminders or follow-up messages and you are done.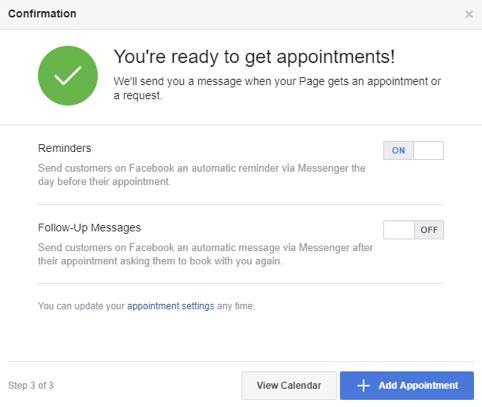 You can view your appointments in an online calendar where you can also manually add appointments yourself.
Now that you've perfected your own Facebook appointments button on your business page, it's time to get your digital marketing efforts perfect! Either visit our Facebook Page and book an appointment or click the button below. We'd love to hear from you!
We want to hear from you! Follow us on LinkedIn, Facebook and Instagram to keep up with us, get our notifications and start a conversation! 
Get the latest and greatest.
Direct to your inbox.
No spam. Only the good stuff.