Social Media Strategy Content
Why Content Marketing is an Essential Element in a Marketing Plan
Content marketing is more than some buzz words thrown around by marketer, aimed to confuse. Revolving around creating, publishing and distributing content to a targeted audience, content marketing has a range of benefits to a business. Thus the reason why it has become a key component in many marketing plans.
A phrase that gets thrown around a lot is "Content is King". First uttered by Bill Gates, this phase has grown over time.
Once upon a time, content marketing was just a way to differentiate yourself from competitors. However, content marketing is now a completely different landscape. Instead, it's become a necessity for the modern brand. Beyond this, it's seemingly even more of a necessity for marketing agencies to provide content as a product to their clients. Particularly in a world where 51% of business owners believe they're not delivering the right content.
Content marketing is now more than part of a businesses marketing plan and marketing strategy. Instead, it has become more of a central pillar and focal point for many businesses. Regardless of what channel the content is being produced for, seemingly every brand has a wealth of content to publish at a moments notice, to a variety of channels, aimed to engage their audience.
Able to provide valuable and relevant information to willing parties, content marketing is something that cannot be neglected. But why? Why is it so important? And why is it such an essential part of your marketing plan? Follow along to find out.
Enter your email to subscribe
We're more social than ever before
Everything changed with the introduction of social media. So without social in your marketing plan, you could be missing a massive area where your target market hangs out.
Because of this, marketing will never be the same again. For a long time, social media marketing was something that we had to learn and to add to our marketing toolbox. But now, social media marketing has become something of a focal point in most marketing plans.
Social media is a key component in content marketing. Given there are over 2 billion individuals on Facebook alone, creating fresh and exciting content for them is a high priority for a brand. We know when a social media strategy goes right for a brand, they see enviable growth. And given that social platforms have access to so many users, a strong social media and content strategy is increasingly valuable.
For example, social media content allows for people to get acquainted with your brand in an authentic way. Put simply, social content allows you to communicate to your audience when they're guards down, without you actively selling to them.
This benefits the business, building trust with the consumers of the content. As those fans move through the funnel to become evangelists, that trust is then very important in acquiring more individuals onto your page and site. Through the interaction with and sharing of content, your followers show social proof to others, maybe skeptical individuals who are interested in your subject. Ideally, converting them.
Content marketing combats people's deafness to traditional marketing
It's known that humans experience up to 5,000 ads per day. So naturally, people are becoming immune to such overt communication methods. This is not to say advertising doesn't work, because it does. However, it means for advertising to work, it needs to be really good.
This is where content marketing comes into your marketing plan.
Great content marketing allows for the person consuming it to engage with the message more effectively. This is through people being more willing to wholeheartedly engage with organic content; happening in more stages of the communication funnel, rather than just those looking to purchase (who paid advertising often targets).
Due to this, great content feels more authentic to the consumer, building their levels of trust more than they would with traditional advertising.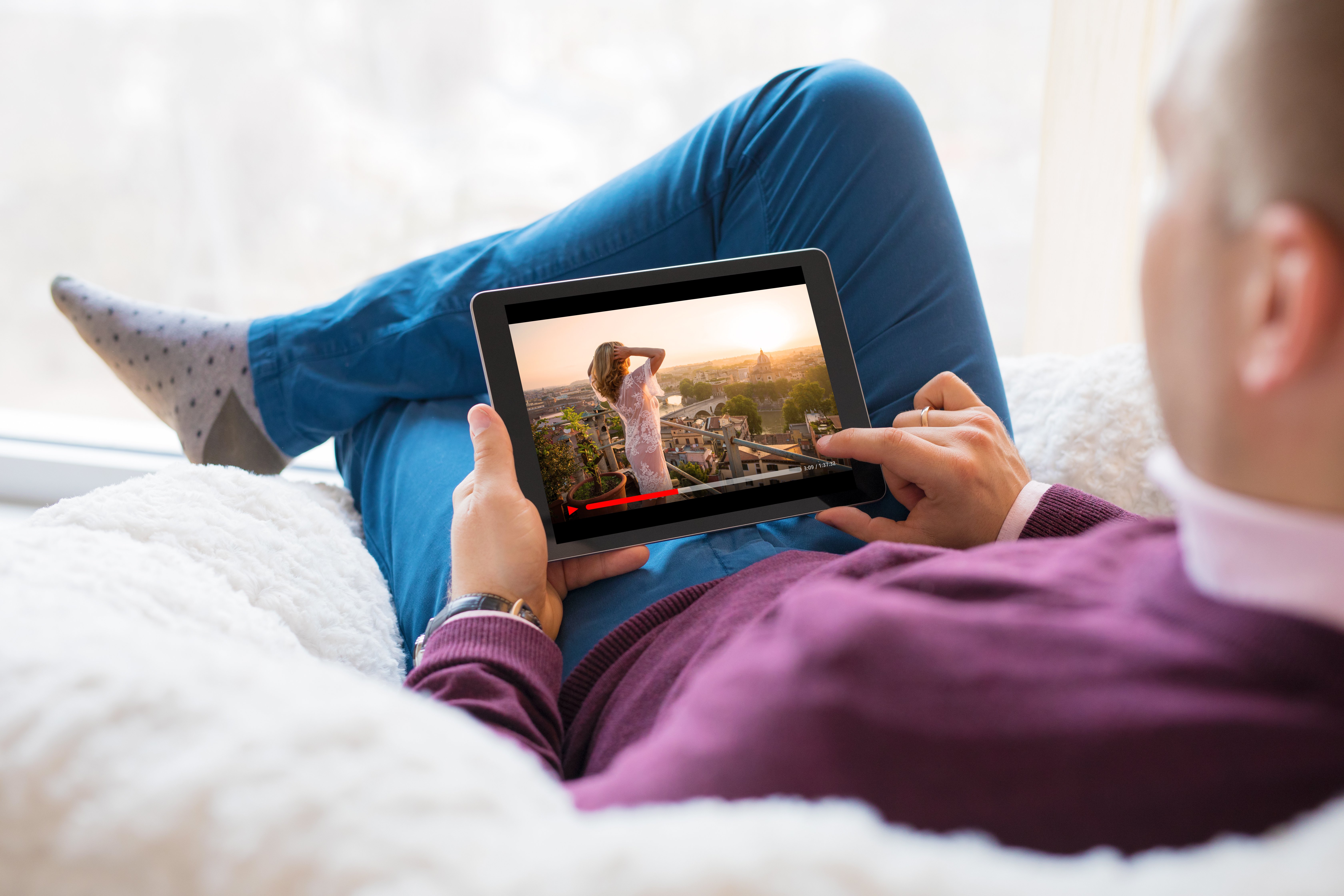 Content marketing is increasing brand awareness
Content can drive traffic to your website. Particularly via social media and sharing channels, but also organically. Having access to all those customers on social platforms and the world wide web, helps you boost web traffic by posting fresh content.
When you post a new blog or update your homepage, it can take a while to get traction with Google. Meaning very few customers will know the new content is there until the next time they're searching for your product or service. So by posting content such as blogs, images and videos to Facebook for example, you're likely to reach individuals that can navigate to your website.
Like the previous point regarding social media, you can use your content to increase traffic to you site. You can get consistent, quality traffic and inbound links to your site through quality content. This exposes new people to your brand.
Pro Tip: A great way to create additional brand awareness in your content is through influencers. With the careful selection of your influencer, can get your business in the hands of your target audience, easily. This may be something to add into your content plan!
(READ: The 4 Social Media Strategy Tips to Improve your Channels Presence Today)
Multiple-use content marketing strategy
Content is a wonderful thing. No more-so because it can be recycled. Marketers recycle and repurpose content for any number of reasons.
This is why it comes as a shock that 50% of small businesses don't have a marketing strategy. So they're blatantly missing out on this massive opportunity to reach their target audience.
One way marketers can repurpose content is through the channels it's distributed on. For example, if you produce a podcast, you can get multiple pieces of content from it, across all of your channels. For example, if you were to repurpose one podcast episode, you could:
Publish the original podcast on Apple, Spotify and YouTube
Share an image on Facebook, Instagram and Twitter of the presenters letting followers know it's up
Transcribe the podcast into a blog post featuring key insights, publishing it onto your website
Share the blog onto your Facebook and LinkedIn
Get a great quote or two from the podcast and share it as an image on Facebook, Instagram and Twitter
These are just a few ways to get lots of content out of a podcast.
However, another way marketers recycle content is by actually recycling it.
Let's imagine one of your blog posts performs moderately. What do you do?
Well, a common trick that marketers use is to post a blog to their social channels is to recycle.
Because the one blog didn't perform quite as well as expected, you can repost it to your social channels by repackaging it, with the hopes of improving it. You can do this by changing a few things about the post, like the title and the cover image.
This has a few great benefits. Because your Facebook only connects with 5% of your followers on average; resharing it allows for another group of followers to gain access to your content. All the while, those who may have seen it, can have a second chance at interacting with your post without obvious repetition.
It's a great lead generator
Content marketing is a great addition to any marketing plan, as it's an effective lead generator. Generally, the author/creator of the content has thought hard about the action they want the consumer to take when they engage. Often, the goal is to softly push the consumer further along the sales funnel in some way.
For example, if you produce a blog, the author may put a call-to-action mid-article to spark further engagement with the brand. That engagement could be to set a meeting, read another article or to navigate to another page.
These CTAs are there because the author knows the person consuming the blog is there looking for information. More-so, they want to be on your page. An example of this, is the link below! Because we believe you're on this page, that you'd love some complimentary content!
(READ: Turn Followers into Customers by Setting up Facebook Appointments)
It's great for organic search
Increasing your brand's visibility through organic search is a major reason why people like content marketing.
If someone opens up their browser, needing to know something specific, they're likely to search using keywords relating to the query. So when they type a keyword or phrase, the search engine works to bring the best and most relevant information.
When you're creating expert content for the sake of sharing useful and valuable information to your ideal target buyers rather than spammy sales copy, Google recognises that your content is useful and provides the answer to people searching. Therefore ranking it higher in the search results. Meaning the website is more likely to be navigated to.
In summary
Now that you understand the benefits of content marketing and what content marketing is, it's time to take action. This means developing a content marketing plan.
These content marketing plans aren't always easy to create. However, if you create one and stick to it, you'll have a higher chance of success. Additionally, it'll give you reassurance along the way that you're not only sticking to your goals, but are progressing.
Remember, content marketing is more of an art than a science. Content isn't created overnight, likewise, success doesn't come in such a way. Still, content marketing is a very important attribute for any marketer and business owner to engage in, in 2019.
So you've made the first big step today!
If you need any support creating your content strategy or creating your content, contact us today! We're looking forward to hearing from you.
We want to hear from you! Follow us on LinkedIn, Facebook and Instagram to keep up with us, get our notifications and start a conversation! 
Get the latest and greatest.
Direct to your inbox.
No spam. Only the good stuff.